Welcome on English section of the website of Aandacht Centraal - Mindfull Focus
My Practice here, is for your needs at Information, Trainings, Coaching and Therapy.
For Information about the Trainings, Coaching and Therapy you read the next page.
For more information you can call me, whatsapp me or e-mail me.
Feel free to do that!
With kind regards,
Jos M.F. de Vries Spaans,
MBSR trainer / MBCT therapist / Community Mentalhealth Nursespecialist / Psycho-Social Therapist / Coach.
www.aandachtcentraal.nl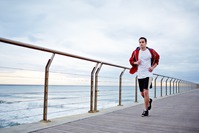 Mindfull Trainings
* Mindfulness Based Stress Reduction ASS Training; for people Autism Spectrum Disorders (ASS).
* Mindfulness Stress Reduction Training; for people with burnout and stress symptoms.
* Mindfulness Based Cognitive Therapy; for people with anxiety or mild depression symptoms.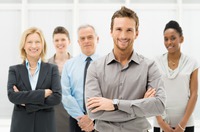 Mindfull Coaching
* Personal Coaching at major life events; devorce, grief and loss experiences.
* Coaching for Burnout & Addaptation problems. For example in the event of a change of work, relocation residential environment, negotiating problems with your boss or partners. etc.
Psycho-Social Therapy
" Re-discover your personal place in life and the values you live for "
Therapy that aims to untagle and see your personal life problems and challenges.
Determining your lifesituation now. Your direction.
Actual (gender) identity, your roll, choices, developing and strenghten your willpower, practical-, emotional- and mental tools.
Write me
Practice Aandacht Centraal *
Practice Mindfull Focus*
* Training * Coaching * Therapy
Mr. Jos M.F. de Vries - Spaans, Post Bachelor.
Lankforst 1324 NIJMEGEN 6538 HK
Mail: aandachtcentraal@outlook.com
Give me a call, skype or whatsapp
Skype: aandachtcentraal.nl
M : +31(0)646015457